Ted Dry Dog Food with lamb and rice
€16.90 – €54.90 — or subscribe and save 10%
With the help of CricksyDog Ted dry dog food, your dog will be full of energy and will take every obstacle in front of him/her with a great zest for life! This dry food combines everything that most dogs can unfortunately only dream of.
Lamb mixed with exposed grains and vitamins to make the food not only delicious but also extremely healthy!
The average size of the granules is 1,4 cm. Perfect for medium- and large-sized dogs!

Dog food developed especially for medium- and large-sized dogs
When we say medium- and large-sized dogs, we think of the following breeds: Labrador, Vizsla, Husky, Rottweiler, Border Collie…

Ideal size
1,4 cm granules. This is the magic number. This is the size we think it's perfect for medium- and large-sized dogs.

Your dog will love it: based on more than 500 feedback
You've already given more than 500 positive feedback to our dog foods. We managed to win the hearts of the pickiest dogs as well.
We especially recommend our dog food

to the following breeds

You are your dog's best friend, and your place is their home!

Make them happy!
✔ greater zest for life: this is ensured by fast digestibility – the liver and kidneys are not burdened with unusable substances
✔ brilliantly shiny fur: this is what the valuable vitamins in the premix, and the purity of the ingredients we use are responsible for
✔ there is no incompatibility or allergies: due to CricksyDog food's natural, healthy composition the dog's body tolerates it well, incompatibilities are very rare. The metabolism is not burdened by denatured substances that may be present in conventional dog food.
✔ higher muscle mass: high-quality proteins from fresh meat promote muscle growth immediately and permanently. There is almost twice as much red meat in our Ted dog food than in an average quality dog food.
| | |
| --- | --- |
| Dry matter (min.) | 90,0 % |
| Crude protein (min.) | 22,0 % |
| Crude fat (min.) | 8,0 % |
| Crude fiber (max.) | 3,5 % |
| Crude ash | 8,5 % |
| Vitamin A | 14.000 IU/IE |
| Vitamin D-3 | 1.400 IU/IE |
| Vitamin E | 60 IU/IE |
There are a lot of advantages

if you feed your dog regularly with our Ted

A more energetic dog
Thank to its high protein content, your dog will never have a chance to become obese!

Full protection for your dog
We have a lot of essential fatty acids, zinc, biotin in our feeds so that your dog doesn't itch unnecessarily!

It helps defeat bacteria
We don't even need to talk about your dog developing a fever, vomiting, or diarrhea; thanks to the food's special vitamin structure!

With the refreshing power of the countryside
All of our ingredients go through careful selection before getting into your dog's bowl!

From EU
By buying this dog food You support the European industry!

Correct bone development
Our food contains all the vital trace elements that are essential for proper bone development, plus it helps to heal the wounds as soon as possible!
Our gentle manufacturing process

preserves the refreshing power of nature to the maximum
⌛ We cook the ingredients of our CricksyDog foods slowly, at a lower temperature than usual! Our Ted foods are low in carbs because they don't contain wheat. As a result, we can make it at a lower temperature, so we can preserve the used lamb's most important nutrients much better.
? Commercial foods are made from highly processed animal and vegetable ingredients. If the raw material is highly processed, the granules of the food are the same and all look exactly the same in the bag. In order to produce food that truly meets biological needs, we use a large proportion of lamb flour, which is a natural substance. The natural material has a varied appearance, and this is also evident in the final product.
If we open a bag of CricksyDog food, we see that the granules are not the same size. Why is it interesting? Because this variety shows that the product is made from fresh ingredients.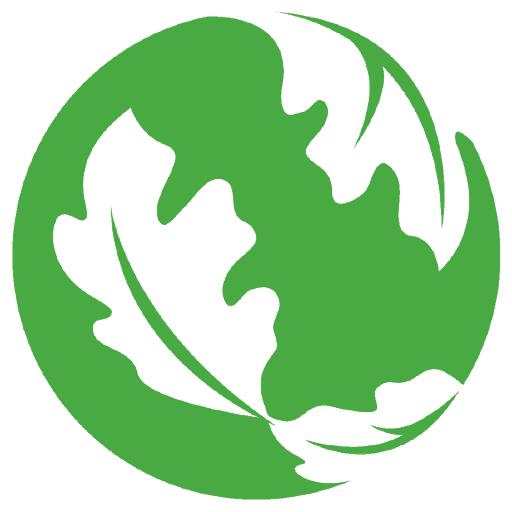 Our food

doesn't contain artificial additives or unwanted ingredients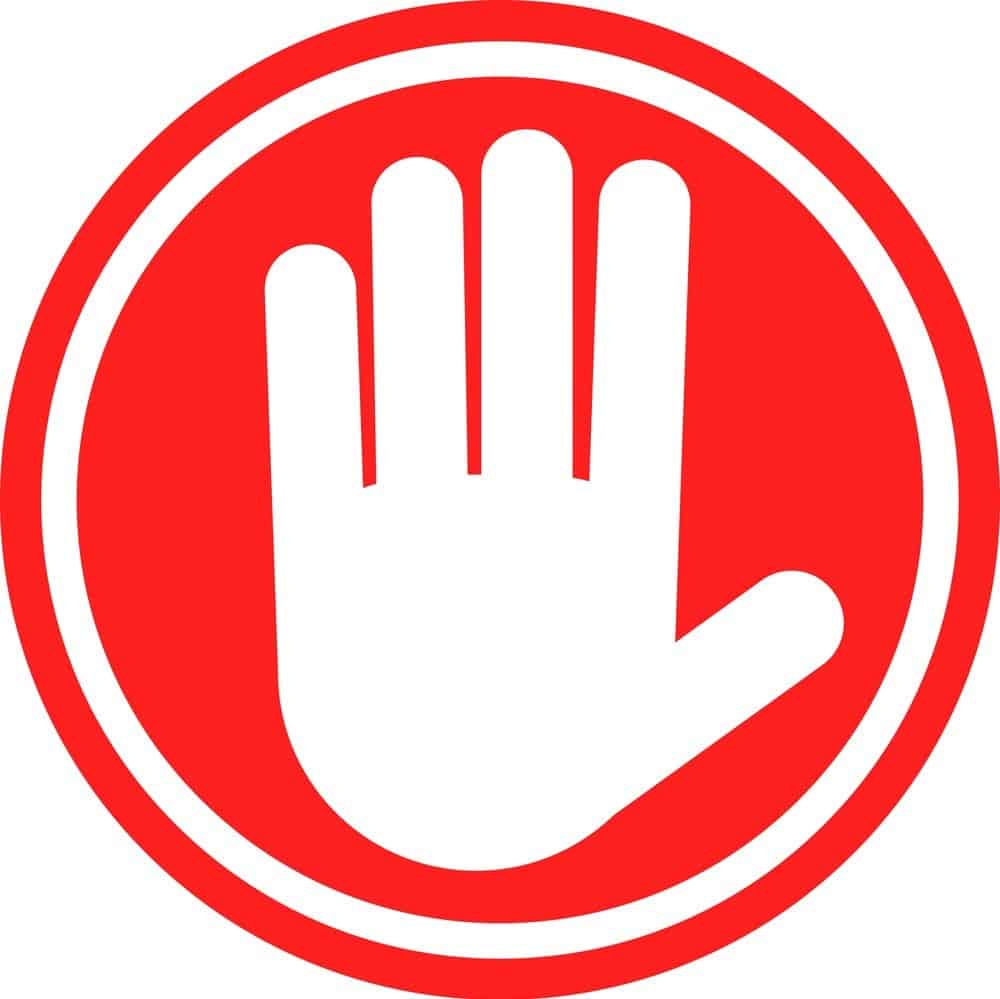 Dogs cannot process the unwanted substances mentioned above. These can cause health problems for which we rarely suspect dog food. You may have already encountered one of these:
⭕ allergies, non-stoppable scratching and itching
⭕ weak, shedding fur
⭕ wind cramps, bloating, upset stomach, constipation
Developed for

medium- and large-sized dogs
?️ Meats and vegetables treated at an appropriately high temperature:
We have the conclusion that if the food for large and small dogs is prepared the same way, the large one is less able to break the food down. Therefore, we have reduced the temperature by a few degrees and have already received food that very few manufacturers are capable of. Delicious bites with a soft but not too soft texture that medium- and large-sized doggies like to crackle.
? The size of the granules also differs from the granules made for small-sized dogs.
The average granule size for the Ted product line is 1.4cm. This is the size, which your dog can digest the easiest. Your dog would have a hard time chewing bigger grains and the smaller ones wouldn't last for long. That's why this is the perfect grain size for your dog!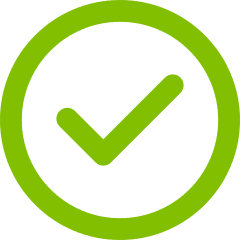 The essence

of our natural CricksyDog dog food
Back to natural nutrition
Of course, they are no longer wolves or coyotes, but today's dogs also experience the same ancient desires as their predecessors. It doesn't matter if it's a Jack Russel terrier or a Golden Retriever: in front of the feeding bowl, all dogs are the same.
We at CricksyDog have created our dry foods to satisfy this instinctive appetite. Our foods are made from carefully selected, nutritious meats with the addition of juicy fruits and vegetables. These make our CricksyDog foods completely special.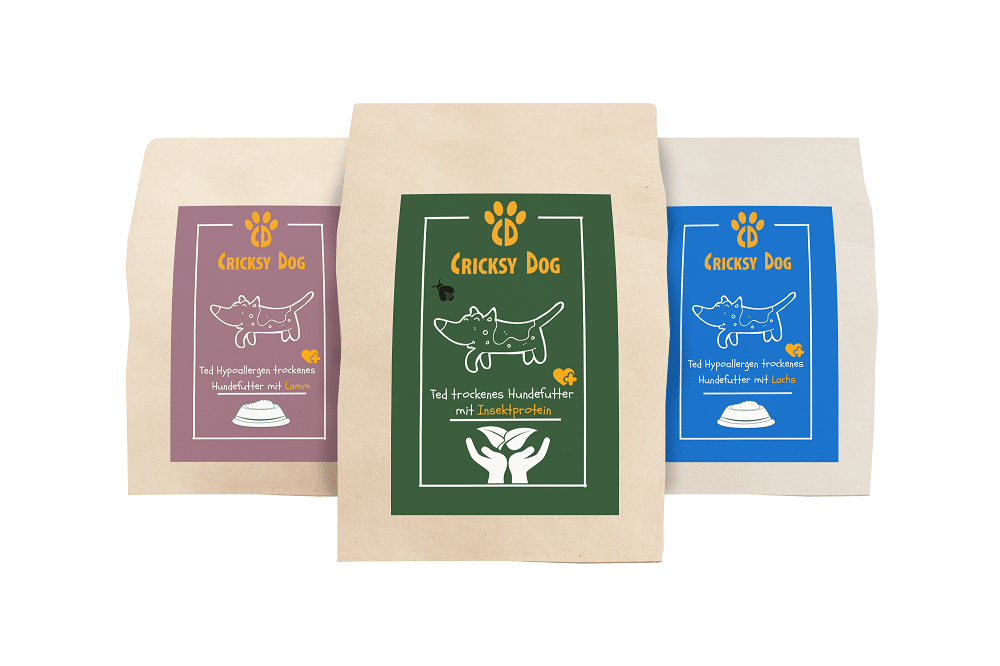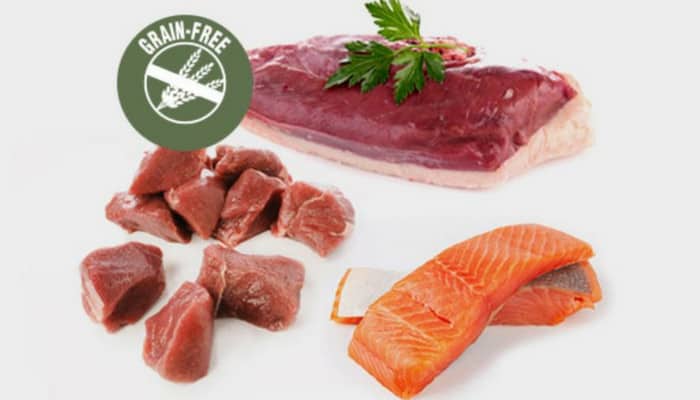 Permanent and fresh energy
The animal-derived components of our CricksyDog foods are so delicious that even we could eat them! Besides, high-quality, easy-to-digest rice and potatoes provide the right carbohydrate content.
Valuable, carefully selected meat proteins, easily digestible carbohydrates, vitamins, and minerals form the basis of a healthy diet. This is the creed of CricksyDog.
Full of vitamins
To protect vital but highly sensitive vitamins and essential fatty acids, CricksyDog adds a blend of various premixes of natural origin to the food to ensure a high level of safety of vitamins and fatty acids.
This way, the quality CricksyDog dry food also gives you the reassuring certainty that you can provide your dog with the right food for their needs in every situation – at an exceptional value for money. This is the real benefit of CricksyDog dry food!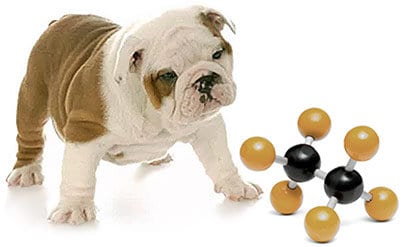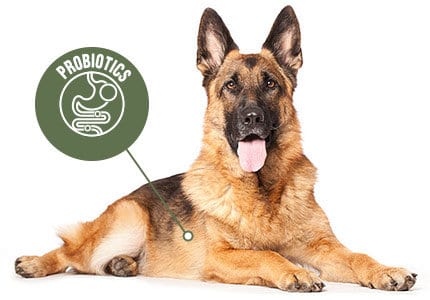 Protector of the immune system
Since 70% of the enzymes responsible for the proper protection of the immune system in dogs are found in the intestinal tract, it's worth choosing a food that is good for the dog's digestive system. Thanks to the fibers that make up the basis of our CricksyDog dry food, our product contains all the necessary prebiotics, from which extracted bacteria are naturally found in the dog's GI tract as well.
These specific prebiotics are always found in our products, so your dog is guaranteed to have a live and active gut culture that supports their healthy digestion.
The premium ingredients

of CricksyDog Ted
Lamb
To get the best possible quality, it is necessary to dry the lamb and then grind it finely. During this process, it loses about 80% of its moisture content. At the end of the process, this is how the so-called meat meal is created, which we also put into our foods.
We have very high quality standards for meat meal to be included in our foods. But as we know, quality nutrition is the foundation of dogs' happiness!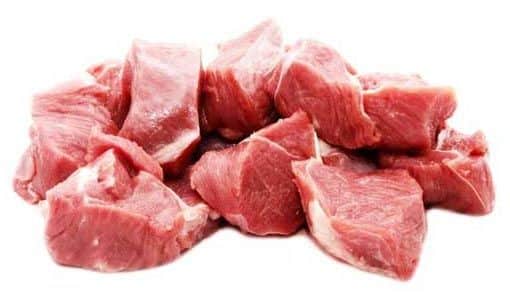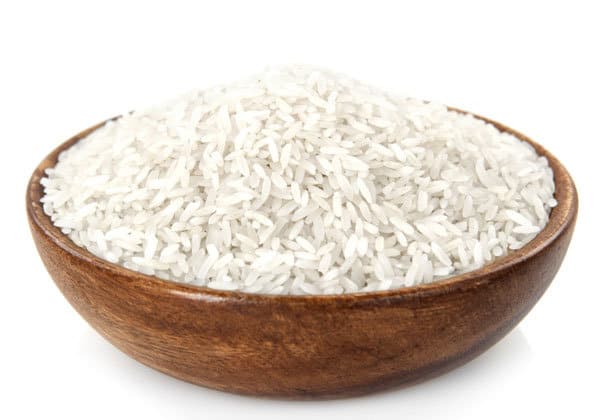 Rice
After wheat, rice is the most important plant food of mankind, an important ingredient in all cuisines of the world. Because rice has particularly high fiber content, it can accelerate intestinal peristalsis, increase the number of faeces, bind toxic breakdown products, and empty them from the intestines.
Not only can malignancies of the colon be prevented by consuming rice, but the incidence of breast cancer in bitches can also be reduced.
Our most important vitamins
Here we will highlight only the three most important vitamins because listing all vitamins in detail would be way too long.
The best-known function of vitamin A (retinol) is manifested in the physiological functions of vision. Vitamin A is also involved in many other physiological functions, ensuring the normal proliferation of epithelial cells and the development of teeth and bones.
The most important function of Vitamin D (calciferol) is to raise the levels of calcium and phosphorus in the blood plasma to the level required for normal bone mineralization. It plays a role in the absorption of calcium; its presence is crucial for bone growth and development.
Vitamin E (tocopherol) plays an important role in maintaining the stability of cell membranes. Vitamin E deficiency can result in skeletal muscle atrophy, testicular germline degeneration, impaired fetal development, and impaired immune responses.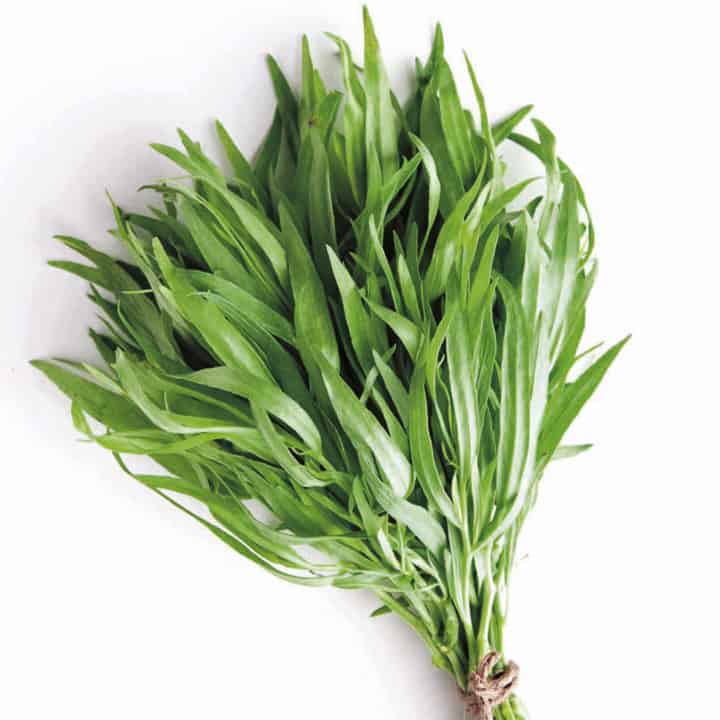 Join

CricksyDog Third Generation Dog Foods
We meet even the strictest standards – voluntarily
There are currently no regulations in the European Union specifically dealing with dog food! This means, with a little exaggeration, that anything can be added to dog foods. Verified suppliers? Come on, what for? Hourly sampling? And to keep it for at least 2 years for quality assurance reasons? Unfortunately, many times, we can only dream about this. Although we are a small Hungarian family company, the perfect health of your dog is what is most important to us!
This is how you should avoid poisoning your dog. Since dogs are like family members to us, we wouldn't put foods whose origins are unknown into their bowls. Or foods that are treated at such an extra high temperature that quality is far away from its final form which is filled with various artificial premixes.
FSSC 22000 standard.
Luckily, there is already an international community in the EU who think similarly to us. This is supported by the scope of the FSSC 22000 standard (Food Safety Systems Certification Scheme). Our food complies not only with the basic ISO standard in force, but also with other international standards. In addition, we have further strengthened all this with our own house regulations!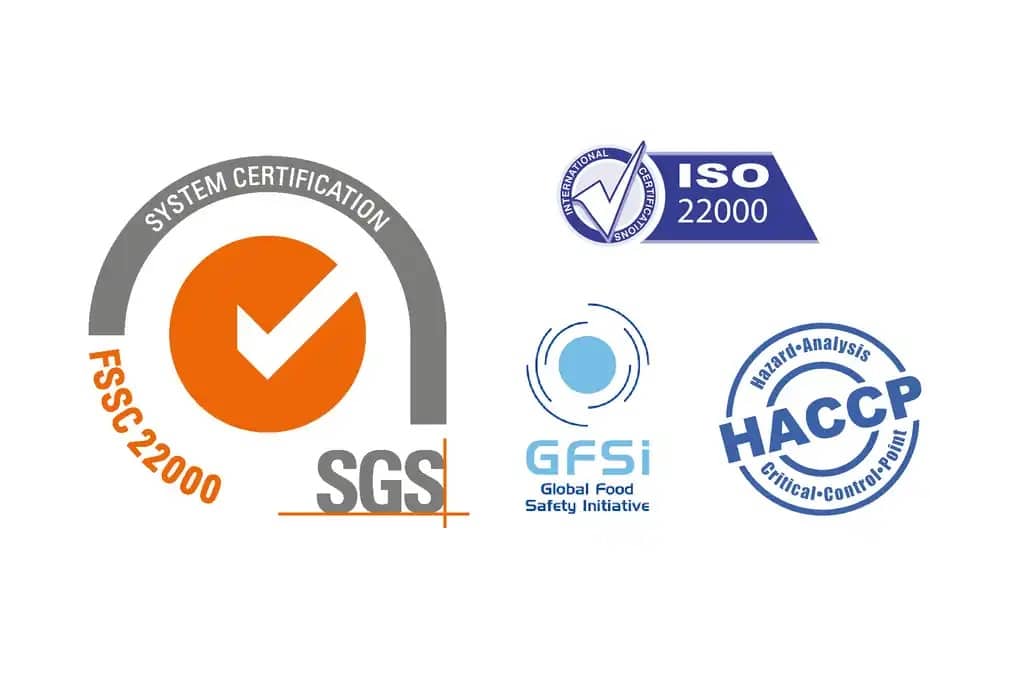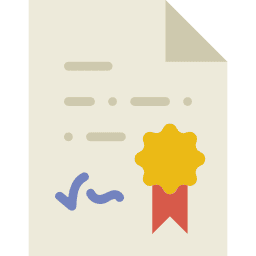 Our CricksyDog expectations
Freshness. We try to serve all dogs within a maximum of 6 months from production! In most cases, this is within 3 months. Although our food keeps its freshness for 2 years, we love it when your dog gets the latest produce almost immediately. According to us, after 1-1.5 years all dog food will inadvertently lose its quality. Thanks to our webshop, we always pay attention to this!
Traceability and transparency. We always take samples hourly during production. These samples are stored for 2 years. This is necessary so that if a problem occurs at any time, the cause of the problem can be easily traced. There has never been an example to this before. 110% that this will not change in the future!
Continuous quality control. Also, the quality of the dog food produced is tested hourly in the laboratory during production. We know that food is not a toy, just like your dog's health! Since we really want you to only have to deal with your dog, you can entrust their health to us, so we needed to upgrade our quality! We think it worked. You know your dog, and we know dog food the best!
This is how we produce our dog food, in 3 steps
1) Raw ingredients. First, the raw materials arrive at our factory, and if they do not meet the measurements and visual requirements, they instantly go back to the sender. Fortunately, this is rare. These ingredients (e.g. peas, carrots, mangoes…) are then chopped into grains of about 1 mm in size. This is necessary so that the extruder can process them easily and at a lower temperature.
2) Extra short extrusion. The second step is when we start mixing and extruding the ingredients (adding chopped fruits, vegetables, grains, and meat meal). This is done as subtly as possible. We don't want to lose a single gram of beneficial vitamins, minerals, a fiber that your dog may just need. Therefore, this process only takes a few seconds and takes place at 90-130 degrees. Depending on the composition of the raw materials. There is also hourly quality control.
3) Natural, delicious coating. The last step, when the previously produced granules at 60 degrees are just chilled and coated with natural fats. This is needed to make it easier for your dog to digest the food. So, imagine our grains like little balls with fatter bites on the outside and meat and fruits inside. Needless to say, we also have quality control here! After that your dog's most delicious food will cool down. And from 1 week onwards until a maximum of 3-6 months, your dog's food will be in his/her bowl.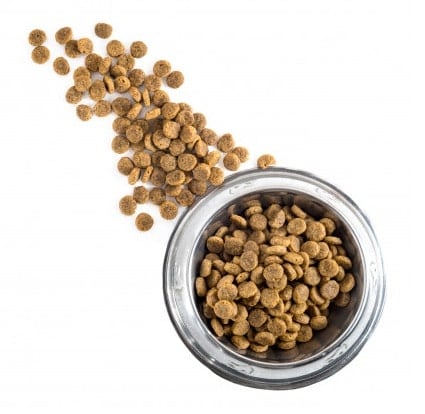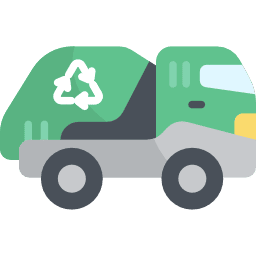 Our packaging in the name of environmental protection
Paper bag with minimal plastic insert. When you take a bag of CricksyDog dog food in your hand you will see that it is in a paper bag outside, which also covers a thin plastic bag. Unfortunately, we were not able to extract the plastic from the manufacturing process completely because the plastic prevents the bag from greasing, thus preventing the food from drying out sooner. However, without the plastic bag, the shelf life of our food would be drastically reduced.
100% recyclable packaging! On the other hand, since the plastic is not glued together with the paper, both the inner plastic and the outer paper bag can be easily recycled! Moreover, we try to buy recycled paper/plastic bags for all packaging materials. Thus, protecting our planet!
100% carbon neutral delivery! Even our home delivery was born in the name of environmental protection! DPD will plant as many new trees as much CO2 DPD emits during delivery, thus achieving carbon neutralism!
We truly believe that the environment is our common cause and we are happy to support all efforts!
It effectively

helps prevent the following common canine diseases
⛔ obesity, diabetes
⛔ metabolic disorders, thyroid dysfunction
⛔ allergies due to inadequate nutrition
⛔ bacterial diseases: fever, vomiting, diarrhea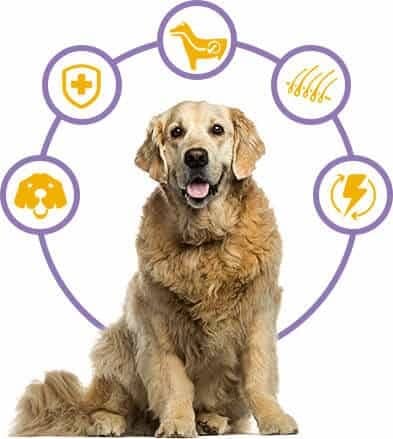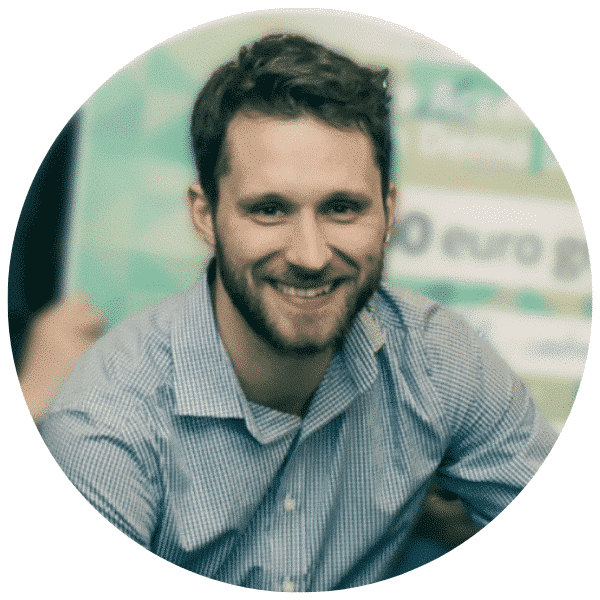 Our expert and founder, Imre Vargyas, said the following:
"In the past 12 years I've seen many dog foods. There were some good ones among them. Our Ted dog food is among the bests beyond any doubt! It does not contain artificial ingredients, unwanted additives, such as preservatives or flavour enhancers. Every medium- and large-sized dog can have this, without any doubt! 5/5. Highly recommended for all conscious dog owners!"
Overall, this is an excellent dog food! 5/5. Highly recommended for all conscious dog owners!"
Frequently asked

questions
How much should I give to my dog daily?
| | |
| --- | --- |
| Body weight | Daily portion |
| 5 kg | 115 g |
| 10 kg | 195 g |
| 20 kg | 325 g |
| 40 kg | 545 g |
| 65 kg | 785 g |
| above 65 kg | 11,5 g / kg |
The abovementioned quantities are for guidance only. Dosage may depend on your dog's age, breed and activity level.
What are the exact ingredients?
CricksyDog Ted lamb dry dog food is an extruded dog food developed for regular feeding of medium activity watchdogs and hobby dogs. It contains all the nutrients, amino acids and vitamins in an optimal ratio, which ensure the balanced development of the dogs, their proper condition and a healthy lifestyle. Our product provides economical use due to its high biological value and easy digestibility. Ingredients: Animal proteins, animal fats, digested grains, rice, plant parts, premixes containing minerals and vitamins: Vitamin A (retinyl acetate), Vitamin D3 (cholecalciferol), Vitamin E (all-rac alpha-tocopheryl acetate) , calcium, phosphorus, zinc (zinc sulphate, monohydrate), iron (ferrous sulphate, monohydrate), manganese (manganese (II) oxide), copper (copper sulphate pentahydrate) and iodine (calcium iodate , anhydrous).
Can older dogs eat it as well?
Older dogs get more energetic from our food. Many owners have reported that healthier feeding and our CricksyDog Ted made their dog "rejuvenated" and more energetic.
What is the digestibility of this food?
According to our experience, the digestibility of the food is above 80% on average, so we experienced less stool and better utilisation. But this can vary from breed to breed, depending on age and health status, as well.